Turmeric Face Pack: Your Acne Solution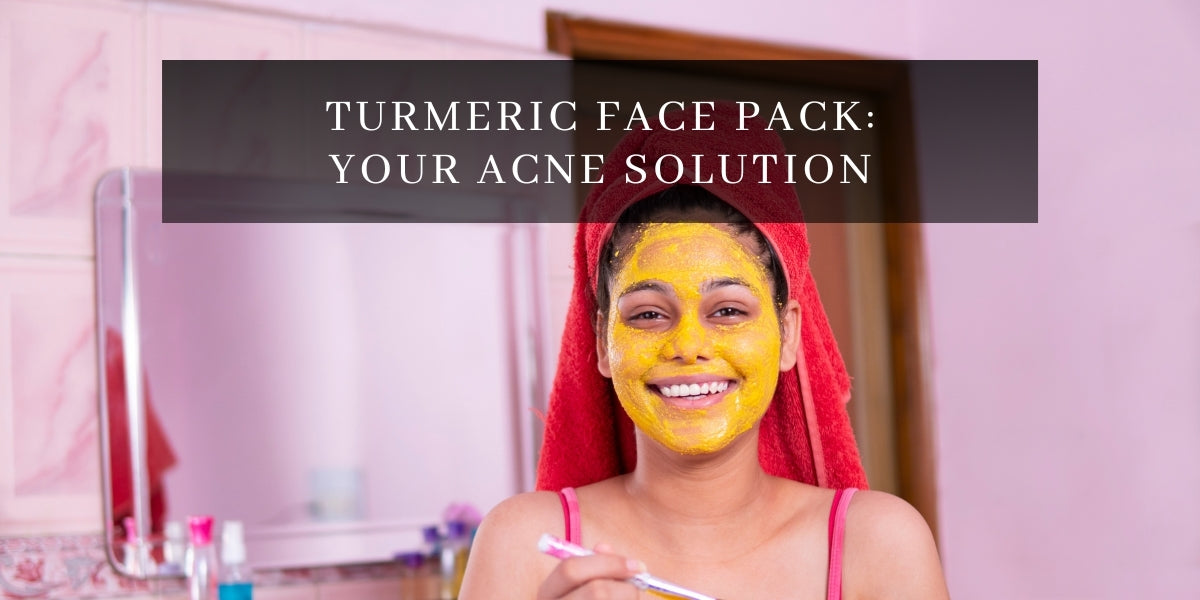 Acne is a common skin problem that affects many people around the world. It can be frustrating and often leads to a lack of confidence in one's appearance. However, there are natural remedies available to help fight acne, and one of the most effective is a turmeric face pack. 
INGREDIENTS:
Here's how to make a simple and effective turmeric face pack at home:
1 teaspoon turmeric
2 teaspoons besan (chickpea flour)
3 teaspoons yogurt


DIRECTIONS:
In a small bowl, mix together 1 teaspoon of turmeric, 2 teaspoons of besan, and 3 teaspoons of yogurt.

Mix the ingredients until you have a thick and smooth paste.

Clean your face with your regular face wash and pat it dry.

Apply the paste to your acne-prone areas and let it rest for 20-25 minutes until it dries.

Rinse off the face pack with cold water.

Now that you know how to make a turmeric face pack, let's dive into the benefits of using this natural remedy for acne.
BENEFITS:
Anti-inflammatory: Turmeric has natural anti-inflammatory properties that can help reduce redness, swelling, and inflammation associated with acne.
Exfoliating: Besan, also known as chickpea flour, helps to exfoliate the skin, removing dead skin cells and unclogging pores.
Soothing: Yogurt has a cooling effect on the skin, which can help reduce irritation and redness caused by acne.
Antibacterial: Turmeric contains curcumin, a compound that has antibacterial properties. Applying turmeric to the skin can help kill the bacteria that cause acne.
In conclusion, using a turmeric face pack can be an effective and natural way to fight acne. By taking advantage of turmeric's anti-inflammatory, antibacterial, and exfoliating properties, you can achieve clearer, healthier skin. So why not give this natural remedy a try and see the results for yourself?
Disclaimer:
Please note that everyone's skin is unique, and what works for one person may not work for another. It is important to patch test any new skincare product or ingredient, including this turmeric face pack, on a small area of your skin before using it on your entire face to avoid any allergic reactions or skin irritations. Additionally, if you have sensitive skin or a skin condition such as eczema or rosacea, it is recommended that you consult with a dermatologist before trying new skincare products. The information provided in this blog is for educational purposes only and is not intended to be a substitute for professional medical advice, diagnosis, or treatment. Always seek the advice of your dermatologist or other qualified healthcare provider with any questions you may have regarding a medical condition.
Our Products
OUR BLOGS