Golden Turmeric Milk for Better Sleep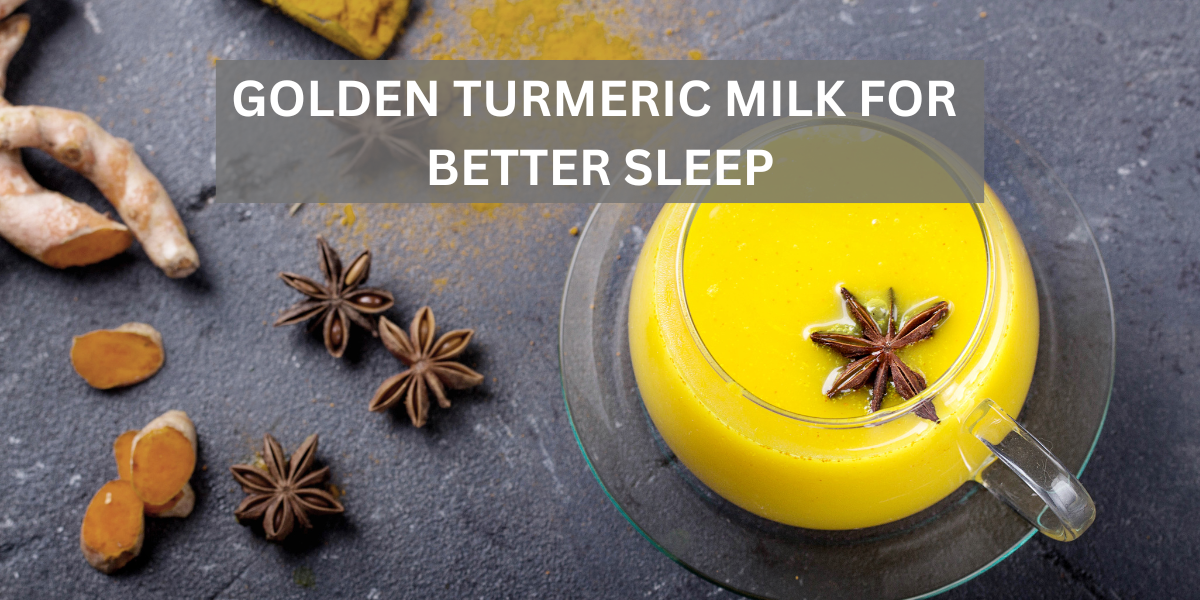 Are you struggling to get a good night's sleep? You're not alone.
Millions of people worldwide suffer from sleep-related problems such as insomnia, sleep apnea, and restlessness. If you're looking for a natural remedy to improve your sleep quality, turmeric milk might just be the solution you need.

Turmeric milk, also known as golden milk, is a traditional Indian drink made with turmeric, milk, and various other ingredients such as honey, cinnamon, and ginger. Turmeric is known for its anti-inflammatory and antioxidant properties, which can help reduce inflammation and improve brain function, leading to better sleep.


Turmeric Milk Ingredients
To make turmeric milk, you'll need the following ingredients:
1 cup of milk (dairy or plant-based)
1 teaspoon of ground turmeric
Instructions
Heat the milk in a small saucepan on low heat.
Add the turmeric, cinnamon, and ginger and whisk until combined.
Continue to heat the mixture on low heat for 5-10 minutes, stirring occasionally.
Remove from heat and let it cool slightly.
Add honey and mix well. Pour into a glass and enjoy.
Serving Tips
Turmeric milk can be consumed at any time of the day, but it's especially beneficial to drink before bed to improve sleep quality. The warm milk, combined with the anti-inflammatory properties of turmeric, can help relax your body and mind, making it easier to fall asleep and stay asleep throughout the night.


Benefits
In addition to its sleep benefits, turmeric milk is also a great way to improve your overall health. The antioxidants and anti-inflammatory properties of turmeric can help reduce inflammation in the body, improve digestion, and boost your immune system.
So, next time you're having trouble sleeping, give turmeric milk a try. It's a natural, delicious, and effective way to improve your sleep quality and overall health.
Our Products
OUR BLOGS